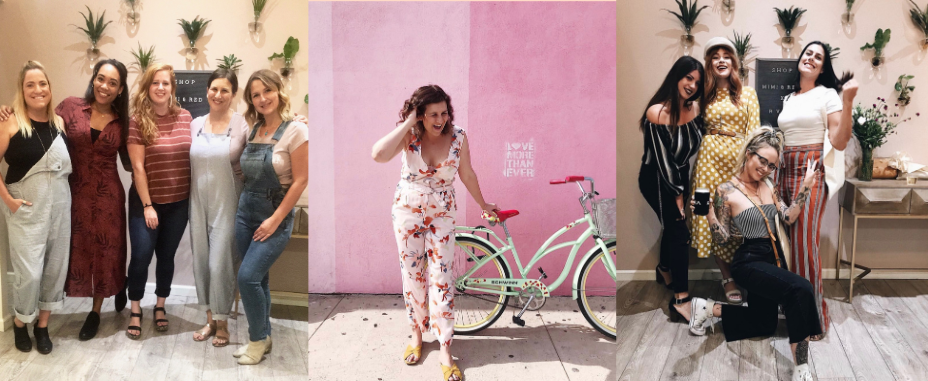 mimi & red is hiring!
we are a growing female-owned business going into our 12th year in san diego. are you ready to join our team? if you feel you would be the right fit for any of the following positions, we would love to hear from you!
sales associate : 
job description:
customer service is the number one requirement.
engages with all customers who come through the door by welcoming them and helping them navigate through the store to find what they are looking for. 
creates a positive fitting room experience for all customers. 
knows the inventory.
we get new things in almost daily and it is a team effort to get items to the floor so you will be tagging, steaming, and hanging clothes on a regular basis.
keeps the store clean.
we need everyone to participate in the daily, weekly, and monthly tasks to keep our store pretty.
collectively , we do weekly window displays, merchandising tasks, and in store displays to create an aesthetically pleasing store for our customers to enjoy. 
job requirements:
looking for a genuinely kind and friendly fashion lover.
strong team player who has organizational skills and likes to keep busy.
you need to be dependable and have a flexible availability.
be confident and motivated to provide an excellent customer experience that aids in the building of our clientele. 
while retail sales experience is a plus, it is not always necessary.
sound like something you would be great at? email your resume to [email protected] 
what we offer:
pay raise after probationary period is complete based on performance.
in store discount.
regular bonuses in the form of store credit based on collective sales goals achieved.
ability to accrue up to 40 hours of paid time off annually.
health insurance for full time employees after probationary period.
opportunity for growth within the company.